Essencial Oils
🐬 Walking through virtual galleries has left me exhausted.
I enjoy my bathwith essential oils while listening
to a track of sounds from the sea.
All my pixels are relaxed . 🐬
"Sound Capsule", 2020.

There's a path that leads to sound capsules, there are now lines between my body and the melodies I generate.
I swim without effort between perfect textures.
Collect at SuperRare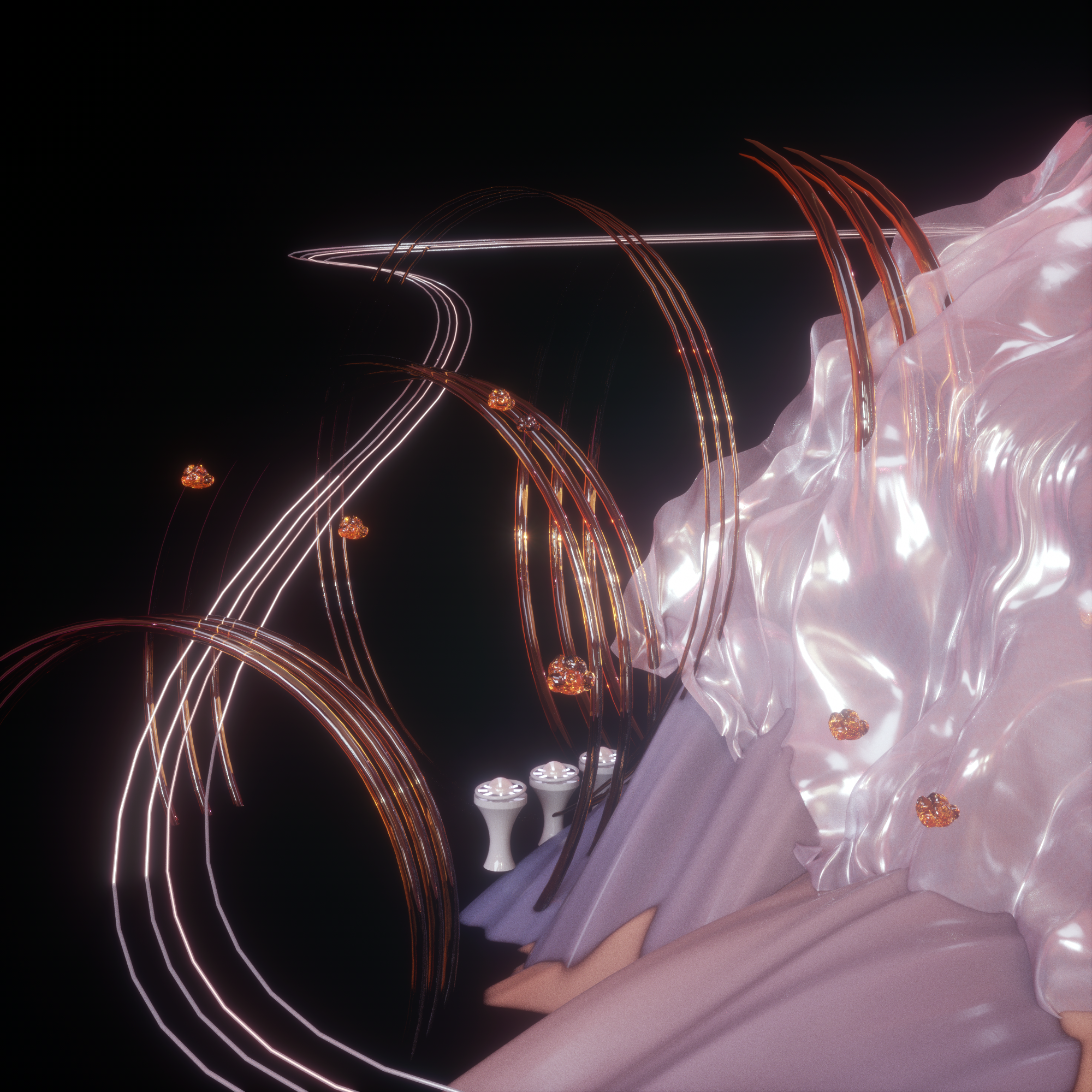 "Melancholic Happiness", 2020.

I invented a glass machine to put in all the things I like about you.
As long as there's an Internet connection, you'll be my online illusion.



"Hoy es la festividad", 2020.



My space is so warm that it makes me feel like if i were alive.






This is my spot. A quiet space where I can talk to myself and my renders.
It has no margins because it expands every time I have an idea.


" Error-free Machine", 2020.